When I'm stressed I turn to bad puns.
So here I am on vacation! Or staycation. that's fine, because I really wanted to catch up on some jewelry designs, especially for the
History Blog Hop
, sponsored by Leah of Beady Eyed Bunny.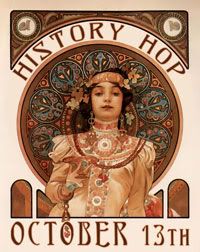 Life always has a way of getting in the way, But I should be able to post on reveal day based on what I have done already. Hubby is in the hospital having heart surgery as I write this, though, so I'm not sure if the art deco piece will be ready.But Egypt is almost ready! Updates soon!